The 7 Best New Things To Hit Netflix In November
The Debrief: November's here. And so are a whole bunch of new TV and films for you to settle in to watch
1. Lords Of Dogtown
Based on the true story of a group of guys who revolutionised skateboarding in the 1970's. Starring Heath Ledger, Lords Of Dogtown follows 'The Z Boys' from Venice Beach who helped turn skateboarding into an international sport after they honed their craft on the city's empty swimming pool during a drought one summer.
From 18 November
2. Love Is Strange
So delightful. Save for a Sunday when you need cheering up. This film's about a older gay couple who finally get married after decades together. Unfortunately, after they get married, one of them loses his job at a Catholic school because even though they've known the couple is gay, getting married is apparently a step too far. The two can't afford their home anymore and so are forced to split up and move in with various family and friends all set against the backdrop of the ever-gentrifying New York City.
From 22 November

3. Marvel's Jessica Jones
If you haven't much gone in for the whole superhero thing thus far, then allow us to introduce Jessica Jones; the badass superhero bitch that could be you. Apart from the special powers. Played by Krysten Ritter (Breaking Bad, Don't Trust The B**** In Apartment 23), Jessica gave up being a superhero to open her own detective agency to solve cases surrounding dark matters such as rape and assault. According to those in the know at NY Comic Con, this new Netlflix original series is v. v. good.
From 20 November
4. Force Majeure
An uncomfortable watch about living with the aftermath of split second decisions. This lauded Swedish film follows a man who seems to abandon his wife and children when an avalanche gets out of control and heads in their direction. No-one is hurt, but the family have to continue their holiday knowing that the father's gut instinct may be to protect himself, rather than them, when things go wrong.
From 29 November
5. Testament Of Youth
We interviewed Swedish actress Alicia Vikander for her role in this film back when it first came out (catch her soon in the film that's no doubt going to win a million Oscars; The Danish Girl). Based on Vera Brittain's memoir of her life as one of the early female attendees of Oxford University, before women were recognised as true members of the university, and about her time in World War One for which she was nurse who ended up on the frontlines. It's not the happiest of watches, but it's definitely an important one.
From 16 November
6. That Thing You Do!
A staple in any self-respecting girl's film repertoire; That Thing You Do! is LOVELY. It's all about a band of normal lads in the 60s who make it big with their song; That Thing You Do - which is probably more famous now than the film itself. Tom Hanks stars as the band's A&R guy as their careers take off, and Liv Tyler is the teenage girlfriend of the lead singer who struggles to hang on as the fame kicks in. You'll be singing the song forEVER.
From 11th November
8. Home Alone 1 AND 2
'Say goodnight Kevin'
'GOODNIGHT KEVIN'.
From 1st November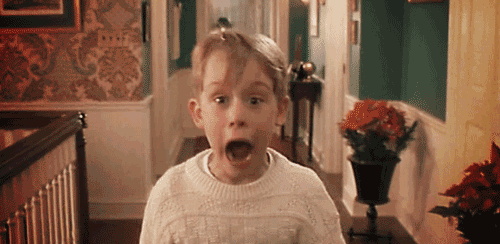 Like this? Then you might also be interested in:
Daisy Ridley Watching The New Star Wars Trailer Is Sure To Cheer Up Your Day

Oscar Season's Nearly Here: Here's The Film's You'll Be Wanging On About From Now Until March

Jess Knappett From Drifters Answers All Your Toughest Life Questions
Follow Jess on Twitter @Jess_Commons
At work? With your gran?
You might want to think about the fact you're about to read something that wouldn't exactly get a PG rating