Apparently Lauren Conrad Was Locked In A Basement At Heidi And Spencer's Wedding
The Debrief: Whilst we're here, let's remember some of the other epic moments that The Hills bequeathed to us.
Cast your mind back to 2007. Specifically November 2007. Like other notable dates in history, this one is probably etched in your mind as the day the most famous episode of The Hills aired: Season 3, Episode 14 during which Lauren Conrad utters this sentence to Heidi Montag: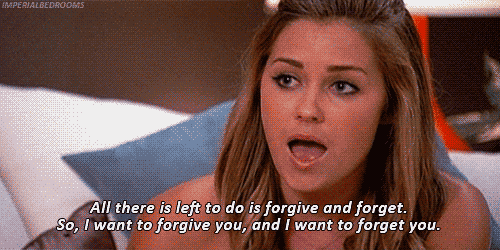 Ice. Cold. Marking the end of the friendship between Heidi and Lauren. But what made them break-up? Well Lauren said that Heidi's boyfriend, Spencer Pratt (the brother of MIC's Stephanie Pratt, who also appeared on The Hills, FYI) was spreading rumors that she and her then boyfriend Jason had made a sex tape.
Now Lauren has spoken to Us Weekly about what happened at Speed's wedding in April 2009. She said that the she had to leave to go to an event with her then-boyfriend Kyle Howard but the electricity went out in the church.
'The power went out, the generator went out and I said, "I need to leave!"' Conrad recalls. 'And [producers] wouldn't let me leave! They literally locked me in the basement with two security guards and wouldn't let me leave! And I was like, "You can't keep me here!" I was throwing a fit!' Producer Adam DiVello has said of the incident that Lauren 'might have felt locked in, but she was not.'
Apparently the wedding was filmed two hours later and she left as soon as it finished. 'At that point, this wasn't really my life anymore, and I left out the [church's] side door, so that's why in the final scene, I'm not leaving with everyone else — I'm taking a side exit out because I had a car waiting, and I needed to leave!' she told them.
Whilst we're on the topic, let's remember some of the other epic moments that The Hills bequeathed to us.
When Lauren became 'the girl who didn't go to Paris'
When Spencer got really into crystals
Watch this video of the scene because it's actually the best thing I've ever seen in my life.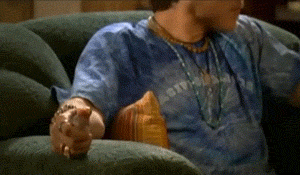 When Lauren shouted at Heidi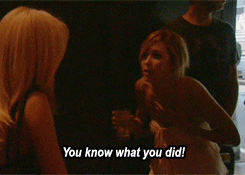 When Lauren made her thoughts about Spencer quite clear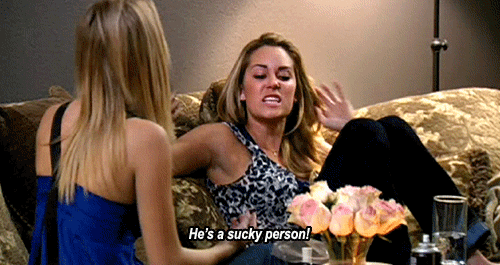 Also this: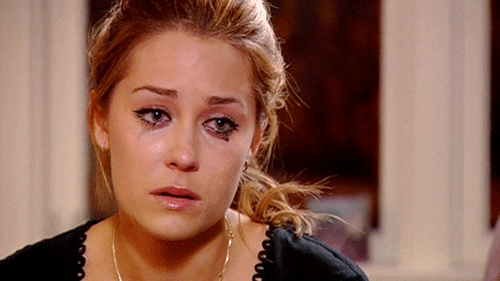 Brb, watching The Hills for the forseeable future.
Like this? You might also be interested in:
Heidi And Spencer Are The Subject Of A Film. What A Time To Be Alive.
Watch The First Trailer For Season 4 Of Orange Is The New Black
Here's What All The Characters From Lizzie McGuire Look Like Now
Follow Chemmie on Twitter @chemsquier
At work? With your gran?
You might want to think about the fact you're about to read something that wouldn't exactly get a PG rating