5 Reasons Why America's Next Top Model Was The Worst Best Thing On TV
The Debrief: As Tyra Banks announces the show's coming to an end, let's remember just what made the commodity-pushing, dream destroying reality show one of the greatest TV hits of all time.
Well how's this for day-ruining news: America's Next Top Model, the best TV show that spawned a thousand terrible country-specific spin offs, is coming to an end. After 22 'cycles' (because Tyra was far too fantastic to refer to them as 'seasons').
Chances are you haven't watched the show in a while. Hell, last time I turned it on there was some weird Brit/American mash-up thing going on and there was some guy called BryanBoy banging on about social media like we'd never heard of it before. Now there are guys competing on the show, some muscle guy called Rob whom Tyra may or may not be dating as a judge and Kelly Cutrone who the nostalgia-obsessed among you might remember as Lauren and Stephanie Pratt's monster boss on The Hills. Before Stephanie came over here. To be on MIC. What a world.
Anyways, here's why the show was so bad it was possibly the best thing on TV (and I really truly mean that).
When the girls had to help Tyra out
Over the years, Tyra had a lot of 'personal side projects' that were 'close to her heart'. Ergo, she featured them on the show. Heavily. Remember that time all the contestants had to be in her music video? Or how about the time she decided she was going to be a photographer and schlepped them out to the Great Wall of China for a photoshoot to build up her portfolio? Here's hoping she got a few gigs from that.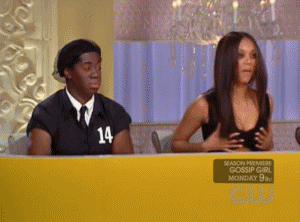 J Alexander
J Alexander, unlike Janice Dickinson, knew how to toe the line. He knew the show was bonkers and treated it as such. 'This season I will be wearing 13 ruffs, one for each contestant. Each week I will remove one to denote the girl that is going home'. Seriously.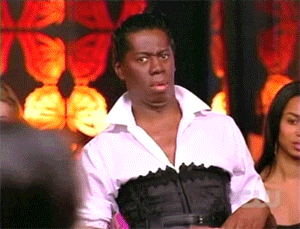 The phobias
Too scared to get in a shark tank with 15 live sharks? YOU WILL NEVER BE A MODEL. How about bungee jumping off the Grand Canyon without a rope? GIVE UP YOUR DREAM NOW. Week after week girls went home after being subjected to their worst fears.
'Well, if you can't do this now how are you going to do it for Chanel?'
Which begs the question: when was the last time Chanel expected its models to walk through a ring of fire just to walk away with 'best picture' and a chance to have it displayed as digital art in the house?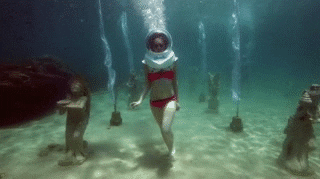 The shameless plugs
How much do you reckon brands paid to tout their wares on the show? Oh loads probably. The show, in turn, was totally shameless about just how many commodities they would push.
'Today for your challenge, you're going to be wearing these super cute BCBG tops, available at stores nationwide, while applying Cover Girl's NEW autumn berry redness lip range (longer lasting lipwear that works hard for girl on the go). Afterwards, use the GPS on your brand new Sony Ericsson X4566 phones (they go where you go) and head to do a Go See at Michelle Branden designs (clothes for the girl you wish you could be).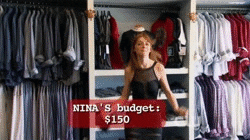 Janice Dickinson
The woman that was, without a doubt, the greatest screen presence on the show across the entire 22 seasons (sorry, cycles). Janice Dickinson literally gave no fucks at all and showed about as little empathy to a quivering 18 year old from Buttfucknowhere, USA as she would to a man who killed her family.
For a real treat, check out this time she went on Finland's Next Top Model, took 'some pills and some alcohol', fell down the stairs and called all the girls 'FUCKING STUPID MODELS'. Janice for president.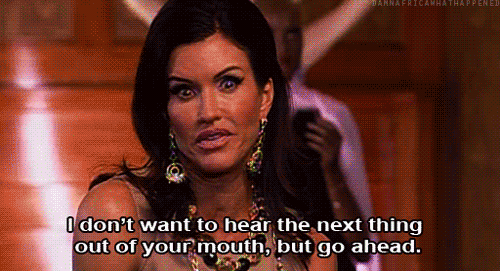 Liked this? You might also be interested in:
Janice Dickinson May Be A Clown But We Still Need To Listen To Her Story
Vitiligo Sufferer Nicknamed 'Cow' Goes On America's Next Top Model
Follow Jess on Twitter @Jess_Commons
At work? With your gran?
You might want to think about the fact you're about to read something that wouldn't exactly get a PG rating