Make Your House Look Scandinavian For Cheap
The Debrief: Oh hey there, welcome to my super chic, minimalist Stockholm apartment. In Croydon
Just because you don't have £7 million pounds in your bank account doesn't mean you can't make your rubbish rented flat look like the inside of a super-cool Stockholm bar. Here's how.
Get coppering
Sure, you might not be able to afford one of those giant lamps that stretches a huge copper shade into the middle of the room (ONE DAY, BE PATIENT), but that doesn't mean you can't blob bits of copper artfully around your room.
Try switching up the knobs on your shitty chest of drawers for these nifty little guys (£7), or these ones (£2.43) if you've got a lot of knobs to replace (no sniggering at the back, please).
Also, have a think about finally ditching that broken GAVIK lamp from Ikea that's currently sitting bulbless next to your bed and dig a little deeper for this chic-er, more Swedish cousin of the Pixar lamp. At £24.99, it's a total steal.
If you're a really fancy gal, head over to H&M for this candlestick to wow the pants off any potential dinner guests (£6.99).
Hide anything that's not wanky

Getting Scandi is all about figuring out a sexy neutral colour palette (perhaps with a nice French turquoise or mustard yellow cushion thrown in for good measure) and sticking to it. No exceptions.
That means that wall of DVDs that's currently masquerading as a side table? Bin it. That shelf full of fake tans, moisturisers and nail varnishes? That needs disguising lickety split.
Luckily, Tiger has got some super cheap black and white boxes that'll work wonders for bunging all your crap that's throwing the colour scheme of the room into. Even better, they're £4 each.
Get some 'art'
It's not even about the art, mate. Just collect some cool postcards from art museums, or buy yourself a print from Society 6. What really matters is how you display them. And if that's not in a closely collected cluster of different-sized frames then you're doing it all wrong.
Head to Wilko for some stupidly cheap (prices start at £1) frames to display on your wall like you know exactly what you're doing. This slightly wanky tutorial is actually very helpful if you actually don't know what you're doing. Which we don't.
Fill every empty space with plants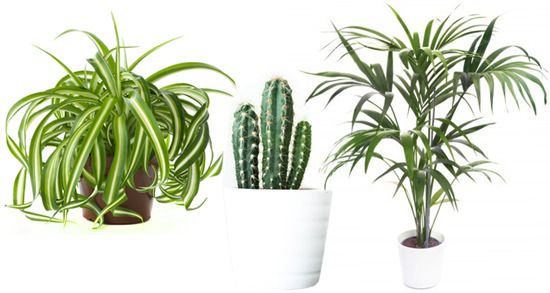 Space on a bookshelf because you ran out of visually pleasing books? Whack in a mini cactus (£4.50, Ikea). Looking for something to disguise that massive cigarette burn on your coffee table? Get a spider plant (£5.99, Waitrose). Empty corner? Stick this guy in it to cover up the cobwebs. Just make sure you put them in a neutrally coloured pot first.
Dangle your lights
Because if you can't knock your head on your lightbulbs when you're drunk, what the hell is the point? This one from Etsy isn't bank breaking. And looks cool.
Like this? Then you might also be interested in:
How To Split The Bills With Your Housemates Without Falling Out

Decorating Tips We Can Learn From Airbnb

How To Move House: A Definitive Guide
Follow Jess on Twitter @Jess_Commons
At work? With your gran?
You might want to think about the fact you're about to read something that wouldn't exactly get a PG rating