Freakshakes Are Taking Over The World
The Debrief: Freakshakes are your newest #foodporn obsession. Here's what they are, plus how to make your own at home.
Freakshakes are like milkshakes. If milkshakes were big fat giant Hulk-esque monstrosities that tasted super duper delicious.
Freakshakes are basically pimped out milkshakes. And people are well into them.
They started in Canberra, Australia at a place called Pâtissez. Then they made it to the UK. Now, they're available in a fair few places but, most notably Maxwells, a restaurant in Covent Garden who are currently selling up to 102 in a single day.
What is a freakshake?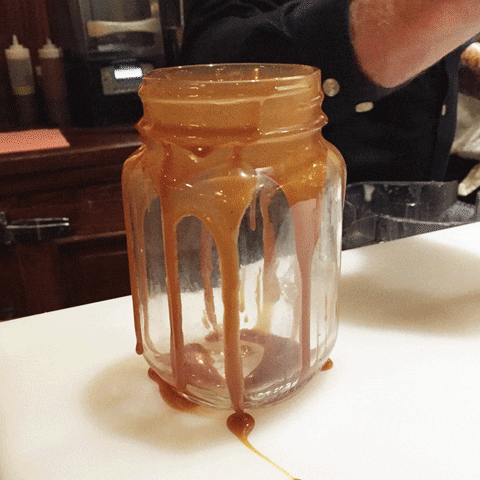 As before, it's an oversized, pimped out milkshake. It's basically milkshake, sauce, cream and then the adornments which can be anything from huge chocolate brownies to an entire donut. Go wild, the world is your oyster. The guys at Maxwells told us that their biggest selling one is their Oreo Cookie one although their new one, a salted caramel number, is apparently flying out the door too.
Where can I get a freakshake?
Well, there's Maxwells who have found theirs so popular that they've had t0 change their seating policy and allow people to come in just for dessert. Also in London, is Molly Bakes in Dalston who's freakshakes have been so popular they've got plans to buy an extra freezer. Outside of London there's the aptly named Freakshakes in Bangor, The Great British Cupcakery (who've got a CHEESECAKE version) in Newcastle and Sweet Diner in Manchester. Although they're calling their freakshakes 'Sweetfreaks'.
Is it worth it?
Oh yes. We tried the ones at Maxwells and oh my. I don't even like ice cream but their freakshake with a whole donut on top is enough to tempt even my dairy-wary bowels out of retirement. You won't finish a whole one though unless you're a real trooper so get one to share. Although the chaps at Maxwells did tell us they've seen one chap see off one and a half shakes before. After a triple cheeseburger. We salute you sir.
Can I make freakshakes at home?
Sure. It's probably easier to go out and buy one to prevent your kitchen from becoming a sticky mess of cow residual. But if you are brave enough to attempt it at home then obviously the internet is more than happy to oblige with recipes. The Foodnetwork in the US did a nice Nutella/cornflake situation.
Like this? Then you might also be interested in:
A Day In The Life: This Is What Goes On In The Daily Life Of Vicky's Donuts Founder

7 Bonkers Delicious Banana Recipes That Aren't Banana Bread

KFC Have Launched A Chicken Flavoured Nail Varnish And It Needs To Stop
Follow Jess on Twitter @Jess_Commons
At work? With your gran?
You might want to think about the fact you're about to read something that wouldn't exactly get a PG rating