Party Appropriate Hair Styles You Can Do At Your Desk
The Debrief: And no one will notice you're wearing last night's make-up. Debrief partnership with Boots.
How many Christmas party invites have you received so far this year? Three? Five? Eleven? I'm betting it's a fair few because 'tis the season to be 'jolly'.
Whatever the number, you're probably tiring a little and your outfit/hair/make-up inspo is at an all-time low. That's why we've come up with four hairstyles you can easily do at your desk and which will get you Christmas party ready in a few simple steps. Because get your hair right, and it doesn't even matter if you're still wearing last night's make-up.
1. Princess Hair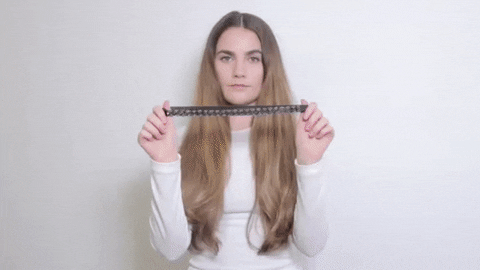 Part your hair however you like it – I chose a middle parting because I think it suits the overall look a bit more.
Take a stretchy jewelled head band like the Scunci Style Beaded Headwrap (£6.99, Boots.com) and place it on your head, kind of like you would a crown (because we've all worn a crown at some point, right?).
Take the front section of hair on one side and start tucking it under and over the hair band. You're aiming for the hair to cover the non-jewelled bit of the headband. The stretchiness should help keep the hair in place but if it feels a bit loose, supplement it with some kirby grips like the

Boots Black Grips

(£2.50 for 70, Boots.com).
Jazz it up a bit by adding in some waves. I used the Mark Hill Ellipse Wand (£24.99, Boots.com) to do this, but if you've only got straighteners in the office, use these to create soft waves. If you're tool-less, use a salt spray like Bleach Swamp Spritz (£6 for 200ml, Boots.com) to give your hair a tousled effect.
Mist your hair with hairspray like the Mark Hill Freeze Hold Hairspray (£5.99 for 300ml, Boots.com) to stop the waves from falling out.
2. Braided Head Band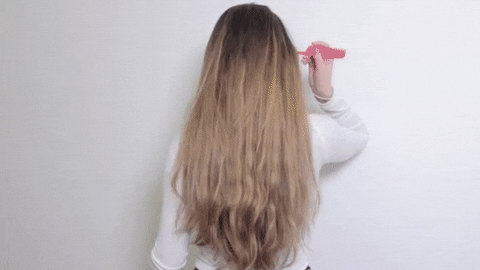 Using a comb like the Boots Essentials Tail Comb (£1.19, Boots.com) split your hair about 3/4 of the way down your head and tie the top half out of the way.
Split the bottom section into two and plait each side, securing them with clear hair bands like the Scunci Clear Polybands (£2.99 for 75, Boots.com).

I tied the top section into a high pony tail but you could do a bun or leave it loose, if you'd rather.

Then take a braid and put it across your hair, placing it where you would a head band, and pin the end in place using Boots Black Grips (£2.50 for 70, Boots.com). Do the same thing with the other braid.
Complete the look with some Mark Hill Freeze Hold Hairspray, (£5.99 for 300ml, Boots.com) which will help keep it all in place.
3. Faux Undercut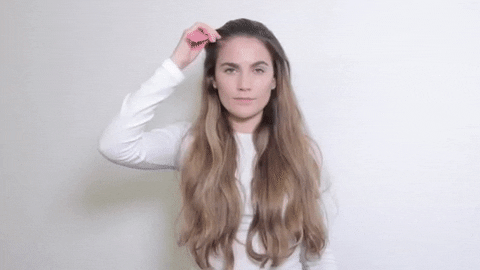 4. Messy Bun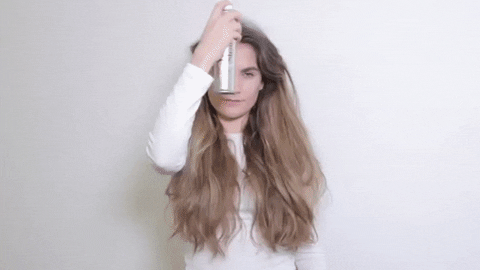 Start by spraying the Boots Dry Shampoo Paradise Island, (£2.29 for 200ml, Boots.com) into your roots to hide any greasyness and add a bit of volume.
Tie it into a high ponytail and secure with a strong hairband, then start twisting the ponytail and wrapping it around the centre to make a bun.
Use an invisible hair tie, like the Boots Banish The Kink Pony Band, (£2.50 for 4, Boots.com) to keep the bun in place – these are great because they're really stretchy and the coil-like design makes it really easy to pull bits of hair out and tuck bits in which help to create the messy look.
Loosen the bun by teasing bits of hair out – this will make it look more relaxed.
Finish up with some Mark Hill Freeze Hold Hairspray, (£5.99 for 300ml, Boots.com) to set it all in place.
You know what's great? You can order all of these products at boots.com or in-store today by 8pm and collect free after 12pm tomorrow at a store near you.

See boots.com/ordertodaycollecttomorrow for more info. Monday-Saturday only. Geographical exclusions apply.
Like this? You might also be interested in:
The Ultimate Gif Guide To Strobing
How To Actually Take Your Make-Up Off Properly
The Ultimate Gif Guide To Hiding Your Dark Under-Eye Circles
Follow Chemmie on Twitter @chemsquier
At work? With your gran?
You might want to think about the fact you're about to read something that wouldn't exactly get a PG rating