Festival Beauty Hacks: How To Apply Loose Glitter For Festivals
The Debrief: Don't just chuck a whole pot of glitter all over yourself. It doesn't work. Trust us.

Make up by Lucy Pearson
Festivals are the perfect time of year to channel your inner Ke$ha and cover yourself in glitter so that you look extra edgy while dancing along to your favourite band.
But if you get carried away you are in danger of looking like an excited toddler at a birthday party so we enlisted the help of make-up artist Lucy Pearson to help you avoid any glitter disasters.
Before you start you are going to need: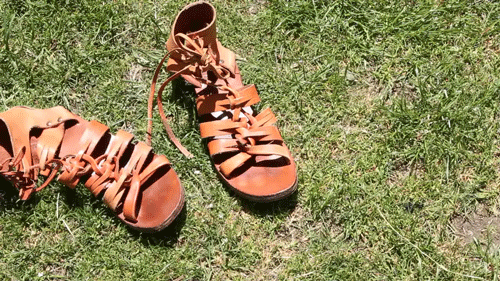 M.A.C liner in Feline, Estee Lauder waterproof liner in Black, M.A.C Cream Colour Base in Hush, Vasaline, M.A.C Glitter in 3D Brass Gold
A ridiculously over the top eye that combines a feline flick, with serious Bowie power!
It's about layering the two different textures of liner for a longer lasting make-up. Start by lining the top of the eye, map out your shape with the pencil.
Set and sharpen your liner with a liquid liner (water/ smudge proof is crucial here!) As with all liner take your time, draw with your eye open and be ready with small cotton buds and make up remover to clean up any mistakes.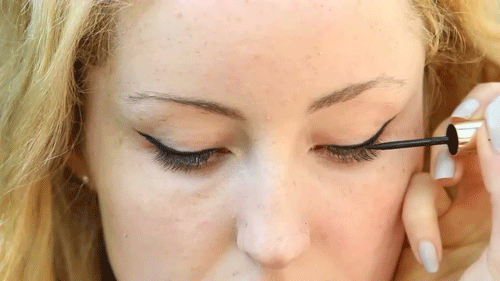 Next I have taken M.A.C Cream Colour Base in Hush right under the eye, and in the upper inner to bring light.
The base/adhesive for the glitter will be lip balm. So it can double up as a balm to take around with you. I'm using M.A.C Lip Conditioner, gently dab some underneath the eye. Vaseline or any other balm would do just as well.
Speed is key with applying the glitter, as you want the base of balm to be as wet as possible. Take a large eye shadow brush a dip it into your glitter (Go any colour you fancy, M.A.C have an amazing selection) and tap on to your under eye.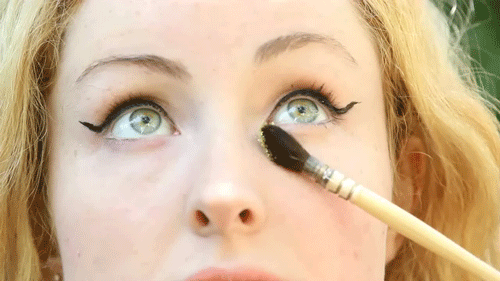 Finish off by taking the black liner and drawing ever so slightly into the water line in the inner and outer corner. Leave a space right under the iris for a fresh modern feel.
Like this? Then you might also be interested in:
Drunk Makeup: The Best Liquid Eyeliners To Use When Hammered (As Tested By Us, While Drunk)
Is The Cat-Eye Flick Your Go To? Here's Five Eyeliner Looks To Also Try
Six Second Hacks: Coloured Eyeliner Hacks
Follow Alex on Twitter @Alexrichards15
At work? With your gran?
You might want to think about the fact you're about to read something that wouldn't exactly get a PG rating