How To Make Your Makeup Last All Night And Even The Next Morning
The Debrief: For when looking like a hot mess isn't an option
True, sometimes smudgy, second day make-up can look appealing in its own undone kind of way. But when foundation has slid off your face, concealer has creased in all sorts of lines you never knew existed, and that boy you've woken up beside still looks relatively normal, you kind of wish you thought it out a bit more. Want to make sure you're still decent when the sun comes up? Here's your next game plan.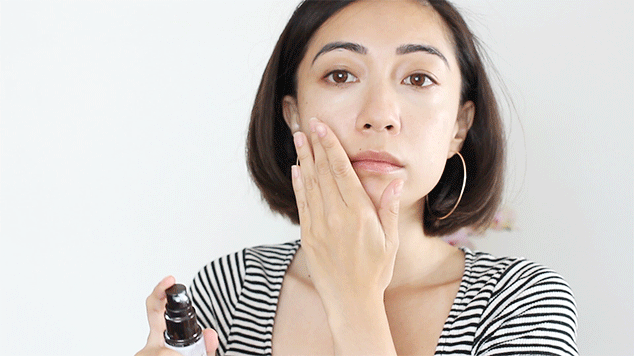 Start off with a primer. This will make sure your foundation has a nice even base to stick to, and helps your base makeup go that extra mile. I'm using Hourglass Veil Mineral Primer, which bonus, is also water resistant.
To even out your skin tone, apply foundation. I prefer using Asian BB creams because the Asian market knows what's up when it comes to skincare. I'm using Fairy Drops Candy Bar BB cream, which comes with a handy sponge applicator, so is perfect for your makeup bag.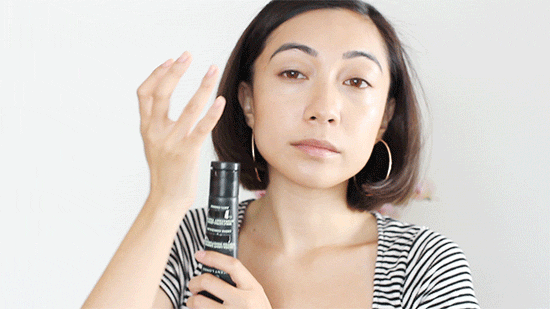 Conceal whatever needs to be hidden. For me, this means undereye circles and whatever spots I happen to be gifted by hormones on a monthly basis. Top tip: concealer can also be used as an eyeshadow base, giving the eyeshadow something to adhere to, preventing creasing and slippage.
You can use a dedicated eyeshadow base for this if you're fancy.
Here's where we get to the good stuff. If you're truly dedicated to this cause, you should invest in a makeup setting spray. I am using Ben Nye's Final Seal, which is meant for stage makeup so you know it's legit. If it's waterproof and can seal in the makeup of a clown, what more do you really need?
After applying eye makeup as normal, spray a shadow brush with a bit of makeup sealer and then gently pat over the eye shadow to seal it in place. Make sure to use a waterproof mascara too. Asian mascaras have also got amazing staying power. My favourite is Treatment Mascara by MSH LOVE, which basically stays on until you decide to take it off.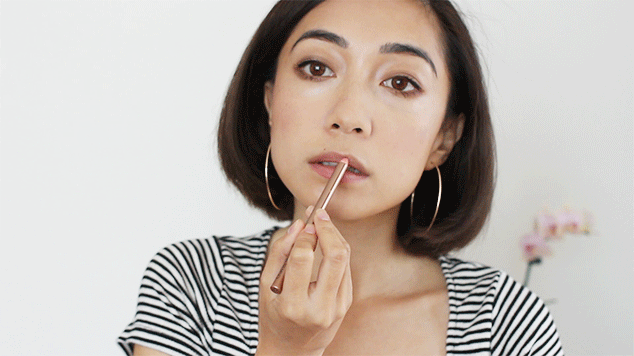 To make your lipstick last longer, line 'em first. I'm using Charlotte Tillbury's Lip Cheat Lip Pencil in Pink Venus.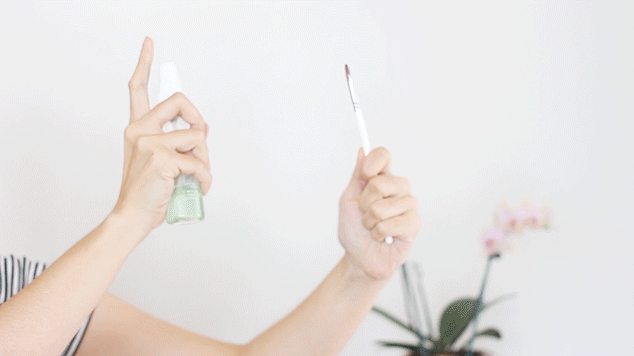 After applying your lipstick - I'm wearing Mac's Please Me - spray a lip brush with your setting spray and apply over lipstick to set in place. Put your blusher on now if you're feeling sallow. Apply some setting powder if you've got combo or oily skin.
The deep meditation look while spraying is optional.
The final step? Spritz your whole face with the setting spray and you're ready to last all evening. Maybe even 'til brunch.
Liked this? You might also be interested in:
Drunk Makeup: The Best Liquid Eyeliners To Apply When Drunk
The Most Depressing Makeup Tutorial Ever Reaches 1 Million Views
Fake Makeup Is Dangerous And Gross
Follow Mari on Twitter @SantosMari
At work? With your gran?
You might want to think about the fact you're about to read something that wouldn't exactly get a PG rating