2 Easy DIY Hair Detanglers You Can Make At Home
The Debrief: One version only has two ingredients and you definitely already have them
Sometimes hair is the worst. It's knotty, uncooperative and an all around arsehole. Okay, so you bleached it to hell and back, and maybe you're overdoing the dry shampoo just a little, but all of us deserve to be knot-free. Enter: DIY Detangler. It's easy to make and might just save your life one day. Read on.
For a 'natural' detangler (which works best on greasy hair), you'll need a spray bottle, olive oil, apple cider vinegar, bottled water and an essential oil (I'm using lavender) to cover up that vinegar smell. You don't want to smell like chip shop.
How to:
Mix 1 part water to 1 part vinegar, 1 tablespoon of oil and enough oil to mask the vinegar scent (10-30 drops should do it, depending on how much detangled you're making).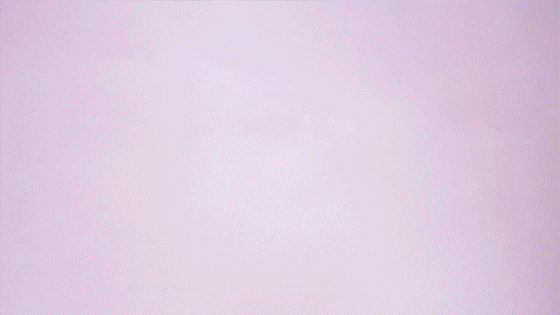 Add your water.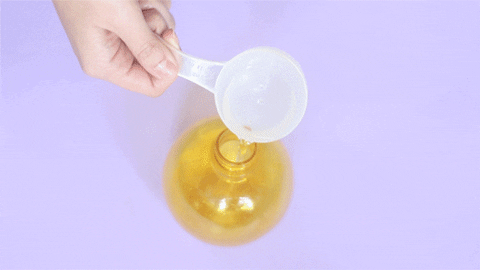 Add the vinegar.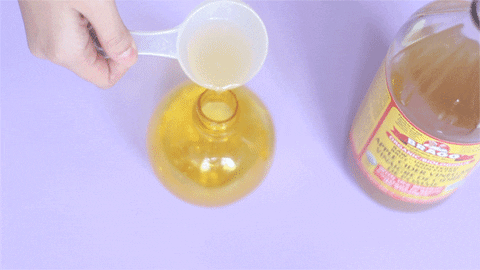 The ACV will smooth the cuticle without making your hair greasy.
Add the olive oil.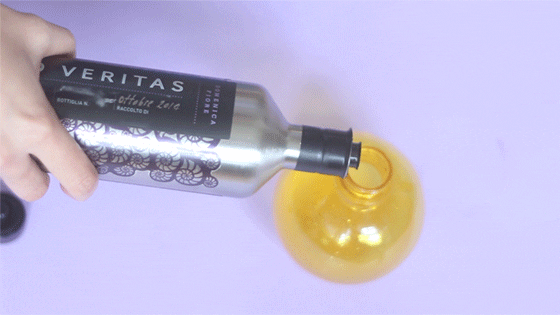 Add your essential oil.
Shake it all up.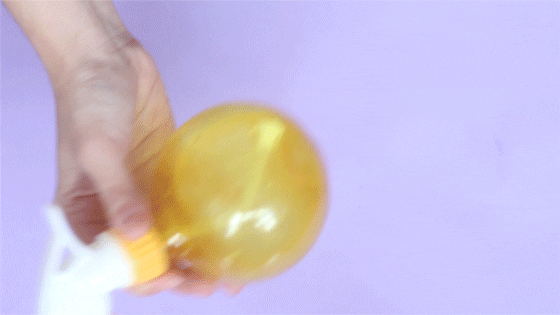 And that's it! Keep in your fridge for up to six weeks.
Does laziness outweigh your desire for keeping it natural? Not to fret, I've got you. For this easy detangled, all you'll need is a spray bottle, bottled water and your existing conditioner.
Pour in some water. Make sure it's warm so the conditioner melts easily. Add a dollop of conditioner.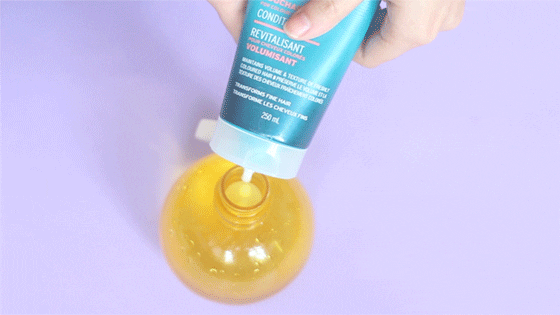 Shake it up.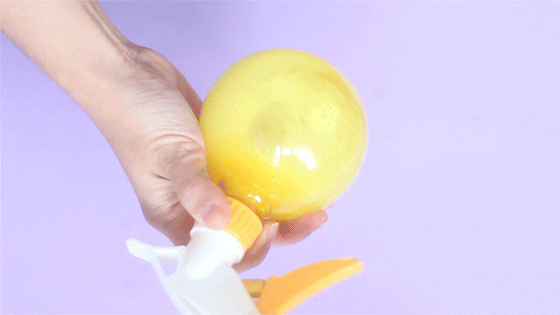 Spray in your hair, damp or dry and comb out all your knots. Enjoy your tangle free life.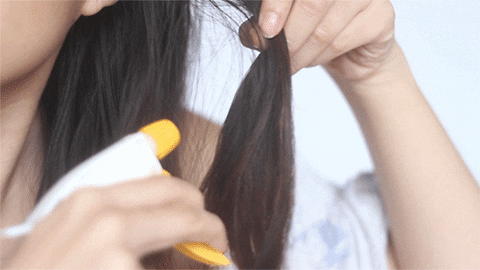 Like this? Then you might also be interested in:
4 Lazy Ways To Combat Spots With Stuff You Probably Already Have
How To Make Your Own DIY Makeup Primer
You Can Use Stuff In Your Kitchen Cupboard For Beauty
Follow Mari on Twitter @sarimantos
At work? With your gran?
You might want to think about the fact you're about to read something that wouldn't exactly get a PG rating