What You'll Be Wearing This AW15 According To The Whole Of #LFW
The Debrief: We've sifted through the all the good stuff we saw at LFW to show you what you'll be wearing come autumn - or you can start now if you like
We're in a post LFW slump. We've had so many trends and looks and models and shoes and bags whizzing past our eyes that we're a bit woozy, and we're pretty sure you're feeling the same.
Well if you've seen heaps of cool stuff on Instagram but you're not sure which bits you can just buy, wear, and be on trend... no drama. Here's our roundup of the five key trends that you will want to tap into come autumn, which you can start wearing now, seeing as it's basically still last autumn.
Red All Over
Most of the noise made about Christopher Kane's collection was because he put people having sex on the front of his frocks, but actually the bits you will actually wish you could afford are the incredible red pieces. Kane, along with Emilia Wickstead and Thomas Tait all nailed that almost luminous red, the postbox/bus/Coca Cola only cranked up like it's in HD, kind of red. The idea is to wear different shades of it together, along with white and navy, with a bit of a sports-luxe vibe to your outfit, but don't underestimate the power of a LRD either.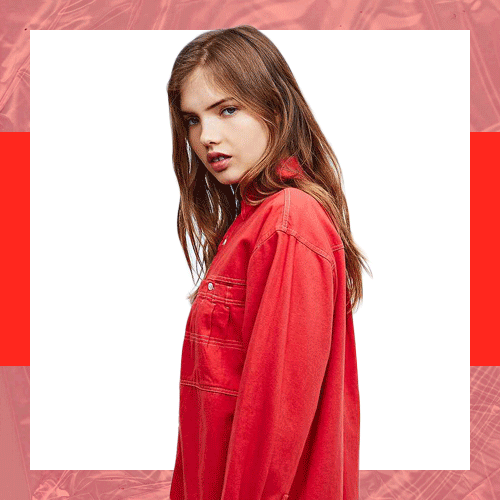 Jumper, £70, Topshop Unique, tunic, £22, River Island, shirt, £30, Urban Outfitters, watch, £20, American Apparel
Camouflage Anything
Burberry's over the knee, suede, camouflage boots induced actual cooing when they first tottered down the catwalk. Then we spotted the camo leather bucket bags, that looked like they had Mary Poppins' hidden depths to them, and it was a done deal. Camo is a thing. Ashish had cleverly composed his sequins to a camouflage effect, too. You're going to want to buy slouchy, loose silhouettes, like a parka or a slouchy cami dress that you can wear over a white shirt for work and then strip off on a Friday night. Then you can do a camo-cami. Sorry.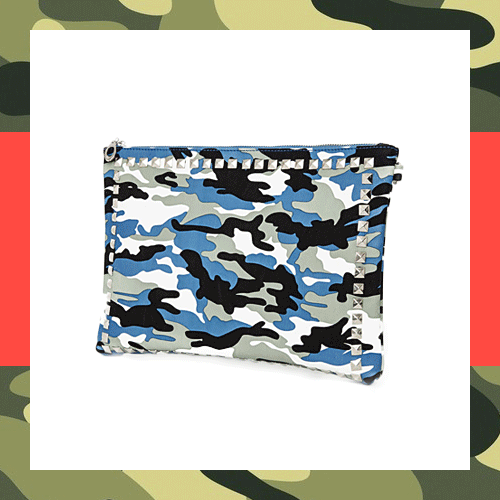 Joggers, £12.90, Uniqlo, clutch bag, £7, Missguided.co.uk, plimsolls, £14.99, New Look
Razzle Dazzle
If you're the kind of person that can't stand it when someone sends you a card with glitter confetti inside and it goes all over your legs/feet/carpet, then you might not be all that impressed this season. You're going to have to swerve one of the major trends - glittery shit. Sequins, beads, actual glitter glued onto stuff - as long as it twinkles, you're on the right track. Sophia Webster had shoe boots covered in mermaid tone sequins, and Markus Lupfer had put glittery bits on his trainers too. Clothes wise, it was about either finding fabrics that had subtle flecks of shimmer to them, like the kilts seen at Shrimps, or going all out like David Koma and Felder Felder.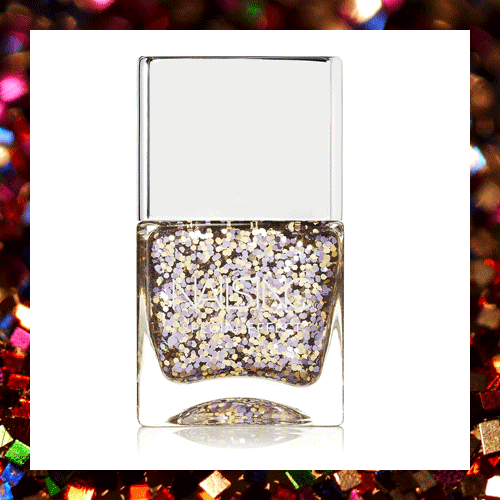 Shoes, £120, Ashish for Topshop, nail polish, £14, Nails Inc at Netaporter, pumps, £360, Isabel Marant at Netaporter, T shirt, £18, Asos
Velvet Underground
You know how we said LFW was all about texture this season? Well velvet was the head honcho of the texture team. Emilio de la Morena and Christopher Kane sent out full velvet looks, and Topshop had a pair of red velvet shoes that we will be stalking and thinking about every day until they drop in store (basically these shoes kills two trends with one hopefully under-£100 stone...). Velvet was everywhere, from skirts, to trousers, capes, jumpsuits and accessories. It's worth paying a bit more for velvet stuff, think premium Asos and Free People, as the cheap imitations look like... just that.
Bomber jacket, £15, Boohoo.com, headband, £6.99, H&M, sneakers, £69, Kurt Geiger
More Faux Fur, Yes Really
There was so much faux fur for aw14 that we thought it would be outlawed for aw15, but it looks like we're rolling with it for another year. Obviously, Shrimps had an amazing new collection of faux furries, but it was cool to see that other designers had embraced the faux fluff too. Look for interesting mid shades that we didn't see last season - mustard yellow, pistachio green, turquoise (rather than baby blue) and purple. If you've already got one big furry coat and don't want to fork out for another, buy an accessory and ramp up your fluff factor that way.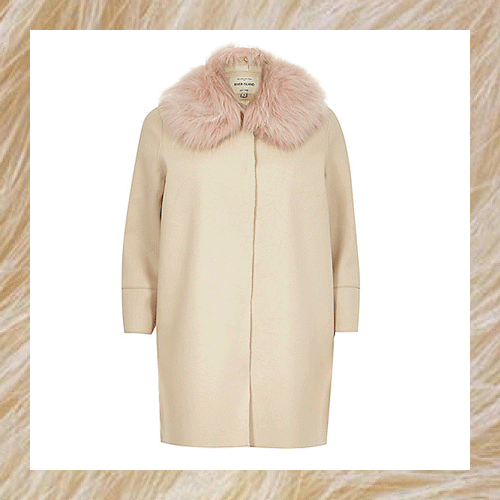 Key charm, £65, Shrimps at MatchesFashion, coat, £90, River Island, purse, £12, Skinny Dip, sweatshirt, £45, Story of Lola at Asos
Like this? Then you might also be interested in...
'Sequins Are Sexy' The Kind Of Sparkle Ashish Has Spoken
Zoolander IRL: We Asked Models Backstage At LFW To Play Blue Steel With Us
All The Things From The Topshop Unique Show We Want In Our Wardrobes, Right Now
Follow Charlie on Twitter @Charliebyrne406
At work? With your gran?
You might want to think about the fact you're about to read something that wouldn't exactly get a PG rating