Make Your Own Fur Trim Sweater Out Of Your Boring Old Jumper
The Debrief: So easy, you'll want to try it right now
Every winter, faux fur seems to come back with a vengeance. From jackets to mittens to scarves, everyone's got themselves all cozied up nicely with this luxe look that's equal part sex, equal parts warmth.
Want to incorporate it into your own wardrobe with a faux-fur trimmed jumper that won't break the bank? Faux fur by the metre (or in this case, 1/4 of a metre) is your best friend. I got mine for less than a fiver.
You'll need
A sweater that you want to spruce up, fabric glue, faux fur trim and scissors.
Cut.
Measure around your shoulders and cut your fur trim to that length. The width depends on how wide you want your trim to be - double that, because you'll be folding your fur over the collar of the sweater.
If your fur is on the cheap side and you find yourself shedding fur, you might want to apply Fray Stop along the edges.
Using fabric glue, glue all along the edge of your collar, folding it inside along the collar and gluing inside as well.
That's it. Told you it was easy.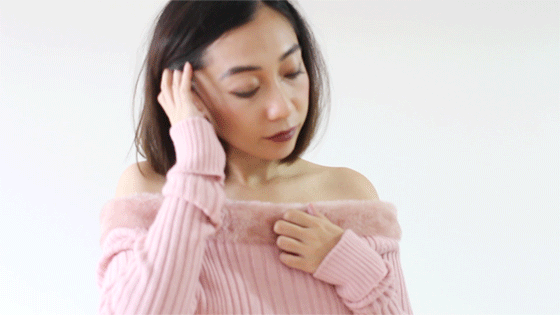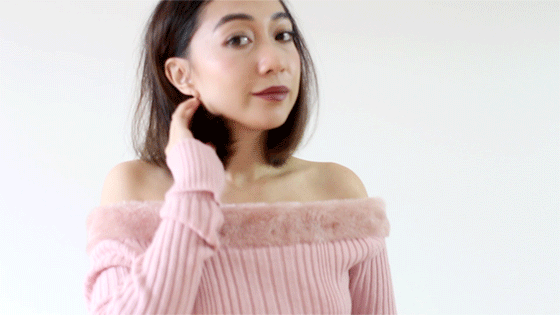 Like this? Then you might also like...
The DIY Pick-Me-Up Facial That'll Save Your Skin
Five Ways To Organise Your Shoe Pile
DIY Yourself A Burberry Inspired Monogram Backpack (Even If You Can't Sew)
Follow Mari on Twitter @sarimantos
At work? With your gran?
You might want to think about the fact you're about to read something that wouldn't exactly get a PG rating