Make Your Own DIY Cage Bra
The Debrief: ...and it costs less than a fiver to make
Getting bored of that black strapless bra you bought to wear to a wedding that one time? Time to get crafty by making it into the cheapest, most expensive looking cage bra you've ever seen. It's perfect under tank tops, off-the-shoulder tees and those sheer button-down tops you always seem to be buying without ever really knowing what you're going to wear underneath. Aside from making you look very chic, it costs less than a fiver to make.

Here's what you'll need:
Scissors
Black strapless bra
Thread
Approx 80-100cm of elastic
2 jump rings
Cut two pieces of elastic around 25.5 cm long (longer or shorter, depending on your own measurements. These will form the 'triangle' bits to your bra. Pin one end of the elastic to your bra and slide the jump ring through. Pin the other end of the elastic to the other side of your bra.
Repeat on other cup. Sew the elastic onto the bra.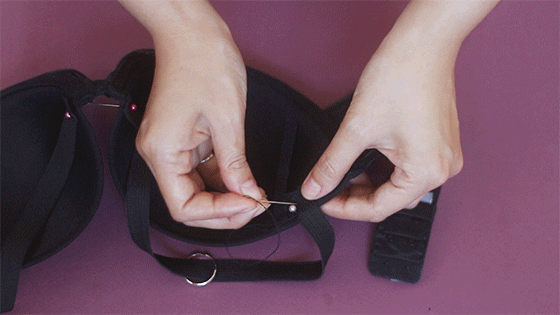 Cut out another piece of elastic around 29cm long (again, keep trying the bra on and pin the elastic down to know how much of it you'll need). This piece will be your halter top.
Attach elastic by pinning each end through the jump rings. Sew halter top elastic into place. Make sure the edges are folded towards your skin so that they don't show. Ta-da! You're done!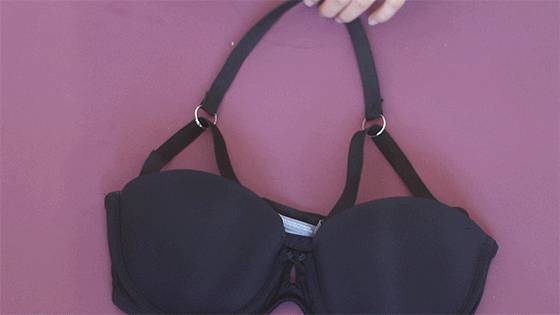 Show off your new creation by wearing the aforementioned sheer top.
--
Liked this? You might also be interested in:
Drunk Makeup: The Best Liquid Eyeliners To Apply When Drunk
The Most Depressing Makeup Tutorial Ever Reaches 1 Million Views
Fake Makeup Is Dangerous And Gross
Follow Mari on Twitter @SantosMari
At work? With your gran?
You might want to think about the fact you're about to read something that wouldn't exactly get a PG rating