How To Take Care Of Your Leather Bag On The Cheap
The Debrief: Here's what to do when your leather bag is looking a little worse for wear.
So your trusty leather backpack has been with you through thick and thin, festivals and nights out; it's seen bathroom floors, portaloos and stretches of park grass aplenty. The least you could do is offer it a little TLC. Here's what to do to get your bag looking like it did on the first day you met.
Mix in a a bit of soap with water.
Add a drop of vinegar into the mix, which can also clean mould off leather (but your bag isn't that bad, right? Mould? Get it together).
Dip a clean, soft cloth into the mixture, squeeze out the excess and wipe the entire surface of the bag. Make sure the cloth is saturated, but not soaked.
For ink stains on lighter bags, you can use a mixture of Cream of Tartar and lemon juice applied carefully and sparingly with a toothpick. Be cautious as this could lighten your bag as well. Test on an inconspicuous area first.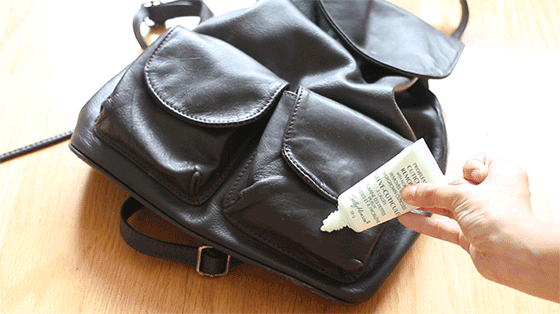 Ink or tough stains on darker bags can be treated with cuticle remover.
Once your bag is clean enough, condition with leather conditioner or if you're cash strapped, a light oil-free body lotion will do the trick. This will help keep the leather soft. There's nothing quite as good as a cleaning from a professional, but if you're in a hurry to look slightly more presentable for your 3 o'clock meeting, why not give it a go?
Like this? Then you might also be interested in...
Why I'll Be Dressing Like A Charity Shop Window This Season
How To Stop Rings Turning Your Fingers Green
The Best Nude Lipstick You'll Ever Buy An It's £1.99
Follow Mari on Twitter @sarimantos
At work? With your gran?
You might want to think about the fact you're about to read something that wouldn't exactly get a PG rating