How To Prevent And Treat Fabric Pilling
The Debrief: Because you spent way too much money on that jumper and aren't about to donate it to the charity shop any time soon
We've all been there: finding that elusive cardigan that somehow matches perfectly with everything we own. But after wearing it nearly every day for three months in a row, that jumper isn't looking too good. It's pilling everywhere and when 'granddad style' stops referring to fit, and instead is referencing the fact that it looks like your sweater was actually worn by your grandfather as a small child during The Great Depression, it's time to take action.
Here's how to prevent your jumper from getting to that point and resuscitating it when you've failed as a domestic person.
Before washing, turn the garment inside out.
Use a gentle soap meant for delicates - or even a mild facial cleanser - which is more gentle to the fabric.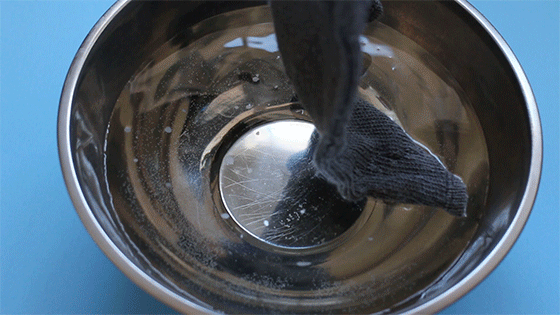 When possible, always hand wash. If you do succumb to the ease of the washing machine, make sure to use the gentle cycle.
Always hang or lay flat to dry. Avoid the dryer as it can cause fabrics to rub against each other, causing more pilling.
Sometimes, no matter how much love you give your jumper, pilling is inevitable. Grab a razor and gently shave the pilling off.
Go on, wear that pill-free cardigan proudly.
Liked this? You might also be interested in:
How To Clean Just About Anything That's Leather
The Definitive Guide To Gross Stain Removal
How To Clean That Suede Skirt You Bought Now It's Got A Bit Grubby
Follow Mari on Twitter @Sarimantos
At work? With your gran?
You might want to think about the fact you're about to read something that wouldn't exactly get a PG rating