How To Make Three Excellent Christmas Gifts For Under £10
The Debrief: Running short on money as the big day draws near? Don't worry. Here's THREE whole gifts you can make, all for the princely sum of £9.50
Christmas….it's a lovely, albeit expensive time. Last year, The Telegraph estimated that the average family spent more than £800 at Christmas on gifts, cards, food, drink and decorations. Eek! That's not to mention all the impromptu festive 'catch up' pub visits and nights out.

We thought we'd do you a big 'ol favour by showing you how to DIY three awesome gifts for under a tenner! These are all simple but effective a first time DIY-er friendly, we promise.

For your fashion friend…
DIY Dinosaur Ring Holder
We love this pressie, even if we do say so ourselves. A great addition to anyone's dressing table, don't you think?

You'll need

A dinosaur toy to spray gold. There were lots to choose from in Poundland. If you don't have a Poundland near you check out TK Maxx, your local supermarkets and charity shops.
A plate to use as a base. Our plate was from Matalan, at £3. Ikea have the prettiest plates, we've seen these in store and they're gorge. A steal at under £3. We also love this Tesco Plate in Duck Egg, £1.75.
Strong Glue, £1 The Works (also available at WH Smith and most supermarkets.
Gold Spray paint, £2.50 with free postage. This will also be used for our Gold Mug.
How to
1. Place your toy dinosaur on some scrap paper and spray evenly. Wait 20 minutes for it to dry (or per your own paints instructions) turn upside down and spray underneath until fully covered.

2. Add four dots of glue under the feet, and place firmly on your plate. Leave to dry for 20 minutes.

Voila! Now THAT is Instagram worthy.
DIY Gold Mug
It's amazing what a splash of gold can do! This geometric pattern mug is so easy to make and the recipient will never guess it cost under £3.

You'll Need

A plain white mug. We used this one from Matalan, £2
Masking tape (Sellotape would also work)
Gold spray paint, as above.

How to
1. Cut 3cm strips of tape and place in an uneven zig zag pattern around the top of the mug. To create sharp edges, make sure you cut the tape with scissors. Add these all the way around, joining up at the end to create a great geometric effect.

2. Completely cover the areas you don't want sprayed gold with tape. Remember the handle too! Flip the mug upside down, place on some scrap paper and spray evenly.
3. Our mug only needed one coat of paint. Leave to dry for 20 minutes (or per your sprays instructions) and carefully peel off the tape.
How gorgeous is that! So gorgeous in fact we may need make one for ourselves.
DIY Wine Label
Ahh the power of customisation, it can take a usually boring gift from 'eh' to epic! We've been helpful Christmas Elves and created various label options for you to print (find them below the tutorial). Need one for your Sis? Your BFF? Mum and Dad? Consider it sorted…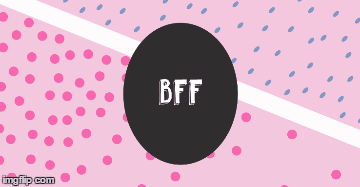 You'll need:
A bottle of wine. Surely you have one going spare in the cupboard? If not may we suggest our Fruity Rose, it's delicious and a steal at £4.98.
A piece of A4 Paper, a printer and a glue stick.

How to
1. Soak your wine bottle in warm water, the label should peel off easily. Wipe the bottle dry.

2. Select your label and print, making sure the page orientation is set to landscape.
3. Cut the label out and lightly Prit Stick the back. Position and finish with a line of glue at the back join.

If you're a wiz at design and want to make your own label, the dimensions for the label are 25cm in length and 13cm in height.
Wine Labels to print
For the person you 'heart' label
Merry Christmas part two label
Merry Christmas part three label
Total Spent
Toy Dinosaur £1
Gold Paint £2.50
Glue £1
Plate £3
Mug £2
Wine (our own)
£9.50

Give yourself a pat on the back. You're basically Kirstie Allsopp…


Like this? You might also be interested in:
Update Your Denim Jacket With This Simple DIY For Under £5
10 Victoria's Secret Fashion Show Costumes That Could Actually Be Useful To You IRL
Follow Jenny on Instagram @jennybrownlees
At work? With your gran?
You might want to think about the fact you're about to read something that wouldn't exactly get a PG rating