How To Clean That Suede Skirt You Bought, Now It's Got A Bit Grubby
The Debrief: That suede skirt you bought earlier this year when everyone kept banging on about them has gone a bit grubby, hasn't it? Here's what to do about it...
Anyone who's anyone definitely owns a suede skirt. Okay, so maybe this isn't exactly true, but there's a good chance at least some of you bought one earlier this year when everyone was banging on about how you had to own a suede skirt. What else is your party go-to when you don't want to look like you've tried too hard, but have at least made some sort of effort to look presentable?
If you've bought that skirt early on in the summer, chances are it's looking a bit worse for wear right now, especially if you've avoided the dry cleaners. Here's how to get things looking right again.
This always happens.
First thing's first: using a dry towel, wipe the skirt down to bring up the nap.
Some of the lighter stains can be erased with a rubber.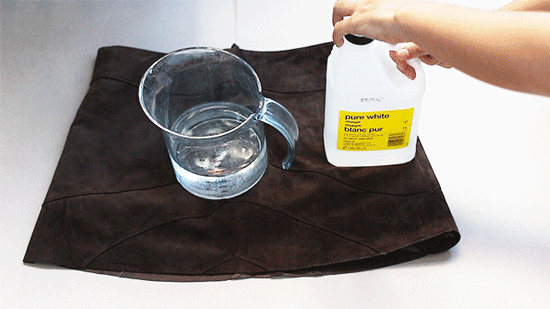 If your skirt is still looking a bit filthy, it's time to bring out the big guns. Mix up a solution of half water and half vinegar.
Dip your towel in the solution and dab the heavier stains with it. Warning: your skirt will smell like a fish and chip shop, but it will fade once it dries. Air it out for a while.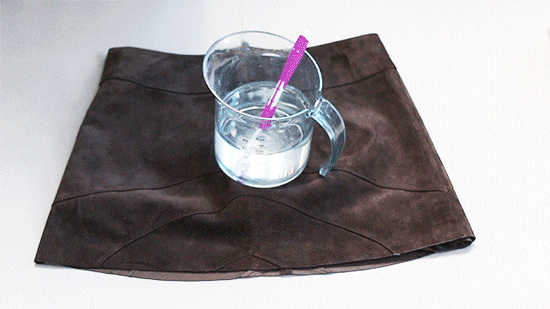 If the towel dab isn't cutting it, bring out that old trusty toothbrush. Dip into the vinegar solution and lightly scrub all the stains off.
That's it! Your skirt will be looking new in no time. Try not to keep spilling drinks on yourself in the meantime.
Liked this? You might also be interested in:
How To Stop Black Clothes From Fading
The Definitive Guide To Gross Stain Removal
The Definitive Guide To Removing All Those Annoying Summer Stains
Follow Mari on Twitter @sarimantos
At work? With your gran?
You might want to think about the fact you're about to read something that wouldn't exactly get a PG rating