Here's What To Wear To The Pub Tonight To Show Your Old Mates How Awesome Your New Life Is
The Debrief: Because it's Christmas Eve and, well, you want to impress
It's Christmas eve, which means one thing - time to hit the pub with your mates from school. Sounds like a low-key affair, right? Sort of. Because there's always that moment when you walk in, and there's an immediate assessment of whether you're fatter/skinnier/more successful/happier/famous than the last time you saw them. So if you want a bit of a confidence boost, check out our list of things you should wear to feel like you're living the dream. Even if you're not.
The 'What This Old Thing? I Just Threw This On' Jumper Dress
This is the perfect thing to look a bit polished, a bit nonchalent, and like you're just a bit cool now. While still being warm, and not feeling like a total knob when you walk through the door with the local blokes looking at you like you're an alien. (We've all been there...)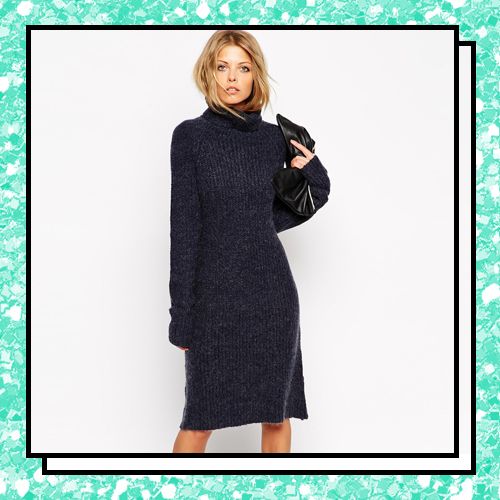 Jumper dress, £42, Asos
The Lipstick That Says You've 100% Made It In Fashion

To have truly made it, you need to master a dark shade of lipstick. Like this muddied red from & Other Stories.
Lipstick, £12,
The Brandless But Totally Designer-Looking Handbag That Says I Now Earns Tonnes Of Dosh

Rocking up with a designer logo-ed bag would be over the top, and almost less impressive than one which seems as good as a designer brand but is incognito cool. If asked, you say 'it's by a new Spanish brand called Uterque.' You don't need to reveal that Uterque happens to be the slightly posher sister brand to Zara.
Bag, £99
A Gilet To Give A Bit Of Glamour Even To Your Local Boozer

This gilet adds just the right amount of hype to a boring outfit, it feels festive and a bit glam without being a full-on fur coat that could make you look like a deluded diva.
Gilet, £39.99
A Grunge-Chic Nail Polish To Show You're Still Cool

This oil slick polish is a great shade - it's dark and interesting. Keep your mani short and a bit square to look like you're totally on trend in the big smoke.
Nail polish, £6
And Some Boots That Even Karl Lagerfeld Himself Would Approve Of

These chunky boots are perfect for the Xmas break, they're sturdy enough to face crap weather and family walks (if you can be bothered) but also stylish enough to wear on a night out with your skinny jeans and a bomber jacket. Plus it helps that they remind us of the awesome boots Chanel did a year or two ago that we could never afford but still dream about.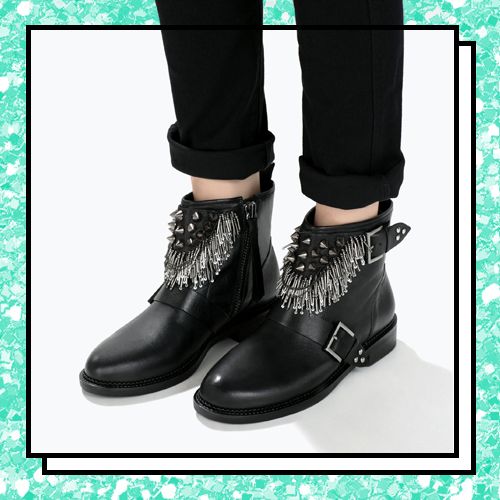 Boots, £89.99
Some Very Nonchelant Sports-Luxe Joggers To Show You Look Cool Even In Sportswear

Sports-luxe is pretty much the sure-fire way to make yourself feel confident without feeling overdressed. Check out these joggers from Gap - they're soft enough to look like cashmere, but have a subtle shimmery fleck in them to make them look super premium.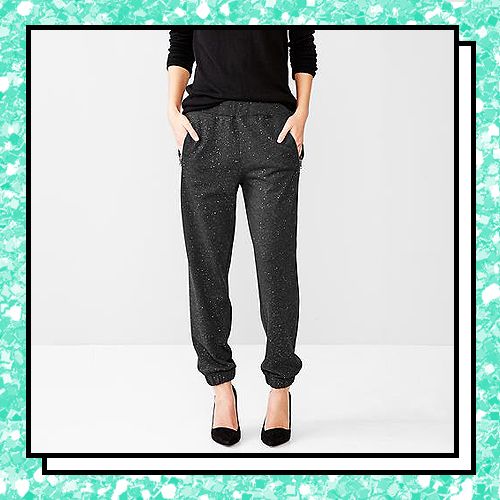 Joggers, £39.95
Like this? Then you might also be interested in...
Getting Starry Eyed Over This Awesome Jumper From Wildfox
Here's Everything You Need To Get Your Own Miss World Face
Always Thought Sequins Were A Bit Naff? Well, We're Here To Prove You Wrong
Follow Charlie on Twitter @Charliebyrne406
At work? With your gran?
You might want to think about the fact you're about to read something that wouldn't exactly get a PG rating