Fashion In Film: We Dissect All This Year's Most Stylish Movies And Let You Shop The Looks
The Debrief: Today we've looked to this season's award films for some fashion inspiration
Like coffee and mornings, texting and emojis, and gin with anything - film and fashion have a fairly important relationship with one another. Hand in hand they walk around all our local multiplex cinemas. No more so than in this year's film big blockbusters. So here's how you can get shop the film's Oscar noms looks, like now:
Inherent Vice
Ok, so the word 'groovy' wants to make us shoot ourselves (and then Austin Powers) but quite frankly it may possibly be the best way to describe the fashion in this film. Enter a stoned 70s world of paisley print, bell bottomed denim, crochet tops and mini dresses in burnt oranges. Oh, and also some so ugly they're awesome summer sandals. Yep, it might freezing out but watch this film and it will have you picturing a sunny Valencia filtered version of yourself.
Scuba Dress, £29.99, H&M, Paisley Dress, £40, ASOS, Border Print Bell Bottoms, £128, Free People, Paisley Tee, £36, Topshop, Oversized Fedora, £28, River Island
A Most Violent Year
Jessica Chastain is possibly the most kickass character ever in this film (do not disrespect her!), and boy does her wardrobe represent. Set in 1980 Jess (we're bffs, so it's fine we call her that) wore exclusively pieces by Giorgio Armani for the role. But as Giorgio's shizzle is a bit out of our price range, we headed to Zara and entered her 'drobe of white belted wool, chic knits, satin, and snake skin.
Long Belted Coat, £150, COS, Long-sleeved dress, £39.99, H&M, Heeled Ankle Boot, £78, Topshop, Oversized Sunglasses, £10, ASOS, Fringed Messenger Bag, £15.99, Zara, Snakeskin Pouch, £95, Whistles
Read More: All The Oscar Films Told In Emojis
The Grand Budapest Hotel
Imagine is everything was PINK. Et voila, you have this film's style down.Ok, in truth we haven't exactly provided a guide to bell boy outfits, nor how to look like a girl who works in a chocolate shop(soz, this will make no sense if you havent seen it). But in short - PINK is a pretty vital theme of the film. Pink, more pink, oh and no, none of it is girly or naff.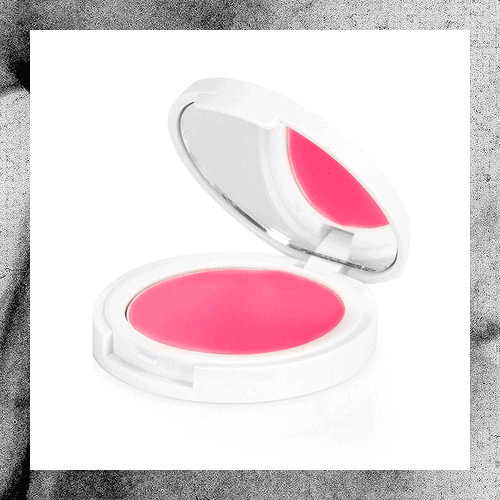 Cream Blush, £7, Topshop, Silk Shirt, £65, & Other Stories, Faux Fur Scarf, £87.50, Shrimps, T-Bar Shoes, £35, Topshop, Harem Trousers, £7.99, Zara
Theory of Everything
Felicity Jones (maj swoon) plays Stephen Hawking's first wife Jane Wilde. Set in
Round Neck Sweater, £59.90, Uniqlo, Full Midi Skirt, £45, Tara Starlet, Mid-Heel Shoes, £46, Topshop, Gingham Trousers, £35.99, Zara, Tweed Jacket, £55, Warehouse, Long-Sleeved Leather and Wool Gloves, £59, COS, Crocodile Mini City Bag, £39.99, Zara
Imitation Game
Keira and a wartime floral frocks were made to make each other look TOTALLY winning - so this film where she plays Joan Clarke - who worked with Alan Turing (aka The Cumberbatch) - plays to all her fashion awesomeness. Think floral, think cardis, think our Sunday wardrobes sorted.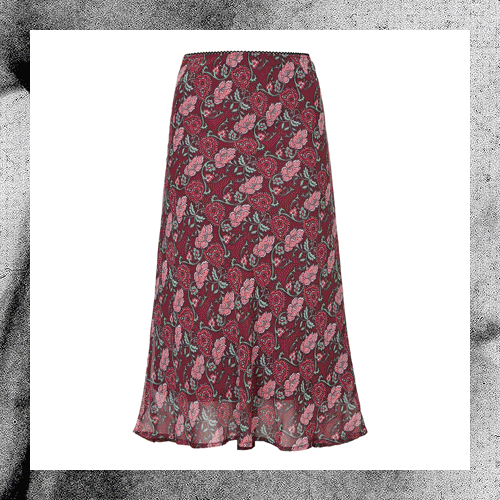 Trench Coat, £125, & Other Stories, Butterfly Dress, £35, Oasis, Bias Skirt, £35, Topshop, Peter Pan Collar Top, £29.99, Zara, Shetland Cardigan, £89, Brora
Like this? You might also be interested in...
Nick Jonas Is Going To Be In An Indie Movie Produced By James Franco And Here's What To Expect
Jamie Dornan Insists That 50 Shades Isn't Anti-Woman
Books To Panic-Read Before The Films Come Out
Follow Lena On Twitter: @Lenadecasparis
At work? With your gran?
You might want to think about the fact you're about to read something that wouldn't exactly get a PG rating