All The Fashion Things You Inevitably Buy In December That You Really, Definitely Don't Need
The Debrief: Tis the season to go shopping, fa la la la la la la la la. Here's why your overdraft is whopping, fa la la la la la la la la.
Fact: Christmas shopping is categorically Not Fun unless you instigate some kind of 'one for them, one for me' purchasing policy. Which is how you end up with a guilty heap of sequins, velvet and directional knitted items under your bed, panic-buying your auntie a giant Toblerone from a petrol station on Christmas Eve.
You definitely don't need any of this stuff, by the way. But you're going to buy them all anyway, because: tradition.
A tiny sparkly clutch bag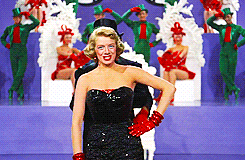 For all the parties! Aaaalll the paaaahdiies! All two of them. Your work Christmas do, at which a tiny sparkly clutch will prove inadequate for carrying home the inflatable cock 'fun Brian' got you for a Secret Santa present, and your friend Gemma's Christmas party, which will just be 12 people playing Cards Against Humanity in her living room and working their way through a whole wheel of brie.
All other Christmas parties, the ones for which you need a beautiful beaded pouch barely big enough for a debit card, a lipstick and a medium-flow tampon, are just a myth invented for Debenhams adverts. They don't exist. Or if they do, you and your tiny clutch aren't getting invited to any of them.
Another Christmas jumper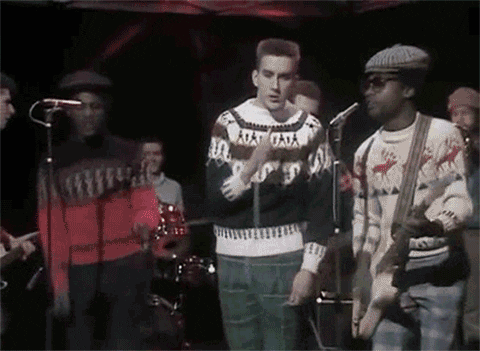 You already have your comedy Primark Christmas jumper, your vintage disco kitsch Christmas jumper, your more subtle 'apres-ski' could-just-about-get-away-with-it-in-January Christmas jumper and the emergency Christmas jumper you bought on your way into the office the day after last year's work party to disguise the fact you hadn't been home. But what you DEFINITELY need, you reason, is a 'fashion' Christmas jumper. Something glitzy but also effortlessly chic, that maybe happens to cost £120 from Whistles.
It's fine, it's a modern classic! They'll definitely appreciate the leather panels and conceptual pom-poms at your Christmas Eve schoolmates' reunion in the Wilmslow Slug and Lettuce. Definitely.
A 'Christmas day outfit'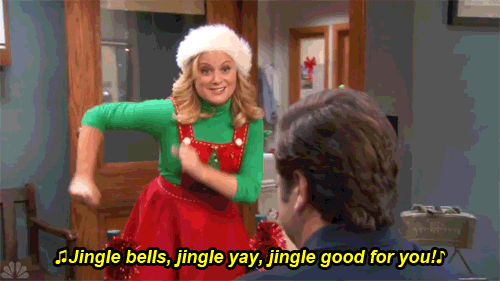 Why isn't the myth of the 'Christmas Day outfit' dead yet? WHY? According to upmarket women's magazines, it should be some kind of tastefully jolly combo involving wine-coloured cashmere, suede knee boots, a bejewelled pencil skirt and an entirely useless indoor scarf.
Presumably this is because we're going to spend Christmas taking a turn about the family estate after church while local villagers wave handkerchiefs from their windows, or entertaining Princess Michael of Kent.
Except you're not doing any of that. You're going to spend the day sinking deeper and deeper into the sofa, turning yourself into a human ham and pastry disposal unit and explaining to your nan who everybody is on the Strictly special. Practically speaking, your perfect Christmas outfit is your Dad's fleece and pyjama bottoms with Baileys stains on them.
But hey, the useless indoor scarf doubles up as a bib for Stilton crumbs! It's all good.
A faux fur thing
Maybe it's a scarf, or a jackety stole? Maybe it's a headband. No hang on, a very small skirt? Nobody knows. You bought it one day because you were VERY COLD and you couldn't bear to stop nuzzling it and leave it behind in Topshop. But since your landlady won't let you have a cat, it's actually a pretty comforting sofa companion. Aren't you, faux fur thing? Yee-es, yes you aaaare.
A very dark lipstick
Not that 'berry-stained' lips aren't a sexy and alluring winter beauty look, obviously, but you don't need to buy a lippie because you can achieve exactly the same look by having several large mulled wines and not looking in a mirror for three hours. Why do we forget this every year?
Oh yes. The wines.
A jazzy jacket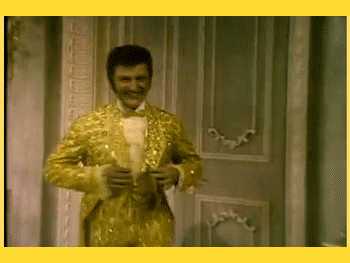 The jazzy jacket has a lot to answer for. 'Just throw on a jazzy jacket with jeans!' goes the legend. 'Need to make an LBD party-ready? Grab a jazzy jacket!'
But the trouble with jazzy jackets, apart from your hair getting caught on the sequins once every three minutes, is that they're not warm enough to be a proper jacket – so you have to pile a coat on top – but too warm to wear in any room with more than eight people in it without your face turning all moist and shiny like a just-boiled gammon.
Take the jazzy jacket off, and you're then just a woman in jeans or a really dull LBD.
There's no way to win the jazzy jacket war, so don't even try.
Like this? Then you may also be interested in:
11 Christmas Jumpers For People That Really Like Christmas
Gemma Styles: Why Does Christmas Bring Out The Worst In Marketting Execs?
How To Knit Yourself A Christmas Jumper In A Month
Follow Lauren on Twitter @laurenbravo
Follow Lauren on Twitter @laurenbravo
At work? With your gran?
You might want to think about the fact you're about to read something that wouldn't exactly get a PG rating