11 Things To Wear That Are Covered In Sequins
The Debrief: Shiny Shiny
Like Sequins? Course you do, they're fucking glorious. Sometimes they fall off, which is a con, but they're pretty much wipe clean, which is a pro. Wear them with knitwear or denim and look cool and eclectic, or wear them with glittery nail polish and look like a manic Christmas enthusiast (in a good way).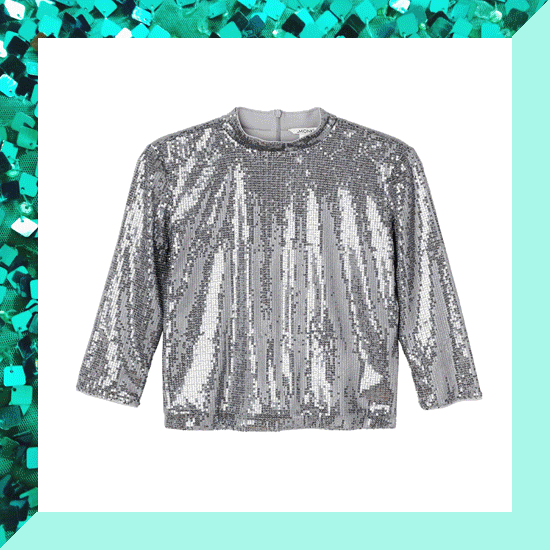 High Neck Sequin Dress, £60, Topshop; Jumpsuit In All Over Sequin Stripe, £120, Asos; Flared Sequin Top, £29.99, Zara; Sequin Plunge Neck Maxi Dress, £40, booho.com; Sequin Beaded Mini-Skirt, £65, River Island; Shiny Top, £30, Monki; Mesh Dress With Sequins, £29.99, H&M; Sparkle Sequin Flares, £130, French Connection; Burgundy Sequin Strappy Maxi Dress, £49.99, New Look; Embellished High Neck Dress; £63.75; Very; Cosmic Sparkle Jumpsuit, £75, French Connection
Like this? Then you may also be interested in:
11 Christmas Gifts To Buy The Person You Sleep With
9 Quite Fun Party Bags For Under £14
9 Snazzy Shoes For Less Than £45 That Were Made For Partying
Follow Charlie on Twitter @charliegowans
At work? With your gran?
You might want to think about the fact you're about to read something that wouldn't exactly get a PG rating