11 Things To Buy The Person You Sleep With
The Debrief: Nothings says I love you like a book about toast
Presents that I have bought for my boyfriend in the past include a frying pan, a butchery class, and a bread board. I'm aware this sounds super shit and if he bought them for me it would seem sexist, but he's a really good cook and in my defence the pan is copper and The Ginger Pig is a great butcher and I had the bread board shipped from Copenhagen and he liked it so much that he hung it on the wall. So mind your own business.
If, however, you don't think kitchen equipment is the way to go, then here are some other gifts to buy the person you sleep with, whether they're a boy or girl, because these gifts are awesome for everyone. But I still stand by the bread board.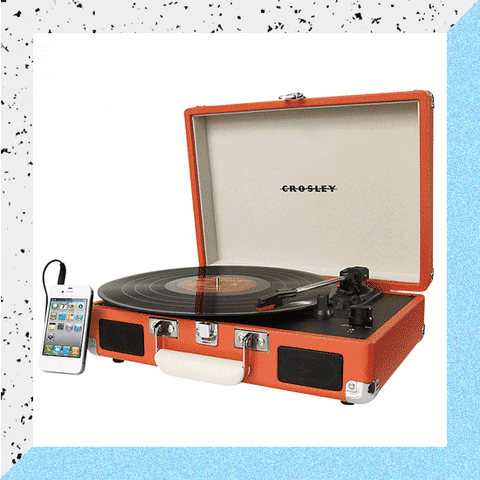 Red Hot Chilli Peppers Print, £40, Print Club London; Copper Cocktail Set, £25, Urban Outfitters; Crosley Cruiser Turntable With Three Speeds in Orange, £96.99 – £89.95, John Lewis; LOMAR Konstruktor DIY SLR Camera Kit, £35, Habitat; A Coveted Geranium Leaf Body Care Trio, £57, Aesop; Toast The Cookbook, £14.95, Anthropologie; Table Top Sphere – Clear; £16, Goodhood Store; Blue Sky Designs Star Wars Bluetooth Speaker, £45, Urban Outfitters; Extreme Whisky Tasting Set, £28.50, The Conran Shop; Rosemary & Thyme Votive Candle, £28, Liberty London; Rolling Stones Fans Book, £25, ASOS
Like this? Then you may also be interested in:
9 Quite Fun Party Bags For Less Than £14
Period Jewellery Is Now A Thing
11 Great Hats That Will, Above All Else, Keep Your Head Warm
Follow Charlie On Twitter @charliegowans
At work? With your gran?
You might want to think about the fact you're about to read something that wouldn't exactly get a PG rating