We Read The Lib Dem Manifesto So You Don't Have To
The Debrief: The legalisation of cannabis, Skyping doctors, vaping and discount travel for all young people all made it into the Lib Dems' manifesto...
With hardly any days to go until the election, Liberal Democrats (there's no 'the', apparently) have released their manifesto, which is basically a list of politicians' promises that will win you over in the election and hopefully actually come true should you vote them in . But what's in the Lib Dems' policies for you? We read the 85-page booklet so you don't have to, and here are their top promises:
1. Uni fees
They say they'll help people transfer from uni to uni to do their degree and get credits from different places more flexibly. They'll also establish a review of higher education, especially looking at living costs. They also will 'ensure the uk is an attractive destination for overseas students, not least those who wish to study STEM subjects'
2. Internships
We will improve enforcement action and clamp down on abuses by employers seeking to avoid paying the minimum wage by reviewing practices such as unpaid internships'
3. Jobs
'A million more women will be enabled to work', and they will 'support growth in the creative industries, including video gaming'. They will also 'encourage businesses to ensure that at least one place on their board is filled by a BAME candidate.' They'll also use 'name blank recruitment wherever possible in the public sector' so that people don't get selected because their name sounds like a posh white boy's.
4.Renting/Homes
The Lib Dems say they will boost funding to make 300,000 homes and planning conditions on new homes to 'ensure homes are occupied, tackling the growth of 'buy to leave empty' investments from overseas. They'll also make sure there is 'high-quality shared accommodation for young people' and a 'rent to own' model where you could own your very own home in 30 years.
5. Public transport
They will 'ensure london's transport infrastructure is improved to withstand the pressure of population and economic growth' and 'ensure new rail franchises include a stronger focus on customers'. They will also 'work to introduce a new Young Person's Discount Card, for young people aged 16-21, giving a 2/3rds discount on bus travel as resources allow.' They'll also 'review access to transport for students and apprentices in rural areas'
6. NHS
As well as looking to cut waiting times, they will 'develop an NHS "student guarantee" making it easier for students to get care and support while at university.' And make it possible for you to Skype your doctor if you're ill at the weekend. They also want to start a 5-a-day scheme for mental health and wellbeing and have an 'interim target of getting 25% of people suffering with mental illnesses into treatment'
7. Food
No TV advertising of junk food after 9pm, traffic light labeling of food in restaurants and takeaways
8. Sex Education
'require the teaching of sexual consent in schools as part of age-appropriate sex and relationships education'
9. Broadband
They will 'complete the rollout of high-speed broadband, to reach almost every household (99.9%) in the UK
10. Immigration
'The UK secures many benefits from immigration which boosts our economy and helps staff our public services, especially our NHS. But we need to tackle weaknesses in our immigration system, which threatened to undermine confidence in it'- so basically they're cool with it they just want tighter controls on it.
11. Minorities
They've done a whole timeline about their gay rights, but also say they'll 'support schools to tackle homophobic and transphobic bullying and discrimination, and to establish a tolerant and inclusive environment for all their pupils. Internationally, they'll look to overturn bans on homosexuality. We will remove schools' exemption from the bar on harassment in these areas while protecting the right to teach about religious doctrine.
Enhance the experience of all football fans by making homophobic chanting a criminal offence, like racist chanting. They'll also 'monitor and tackle the BAME pay gap' and 'outlaw caste discrimination' as well as 'boosting police recruitment' of BAME groups and look at why so many BAME fill our prisons. Plus, 'we are determined to combat anti-Semitism and anti-Muslim hate in the UK and internationally'.
12. Vaping
They will 'carefully monitor the growing evidence base around electronic cigarettes, which appear to be a route by which many people are quitting tobacco, rule out a ban on 'vaping' in public places.
13. Drugs
The Lib Dems will make it so that it's just like Portugal, where people arrested for drug possession aren't arrested or given a criminal record, but put into treatment. And with Lib Dem in tow, the Government will review what happens to countries where cannabis is legalised and will see if they can safely follow suit.
14. One-Stop Shops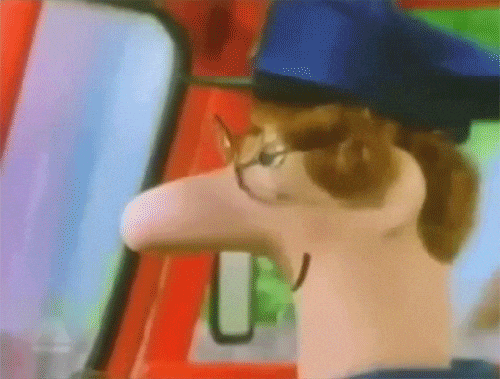 Post Offices becoming libraries turning rural services like GP surgeries, pharmacies, post offices and libraries open by enabling them to cooperate, share costs and co-locate in shared facilities.
15. Terrorism
They want an 'ambassador level champion for freedom of belief' to make sure blasphemy, sedition apostasy and criminal libel laws are banned around the world
16. Women
They've got loads on women! They will 'challenge gender stereotyping and early sexualisation, working with schools to promote positive body image and widespread understanding of sexual consent law, and break down outdated perceptions of gender appropriateness of particular academic subjects.' They'll also: 'Work to end the gender pay gap, including with new rules on gender pay transparency.' They'll also support more rape crisis centres and 'create a national helpline for victims of domestic and sexual violence – regardless of gender – to provide support, encourage reporting and secure more convictions'
And around the world they want to 'prioritise support, protection and equal rights for women and girls, which is essential for effective, sustainable economic development. We will pursue an International Gender Equality Strategy, work to secure women's rights to education and freedom from forced marriage; and aim to end female gential mutiliation within a generation.'
17. The Youth Vote
'2020 will be the first General Election in which 16-year-olds can vote' and kids will be able to get socially active through volunteering at school.
18. Representation
The Lib Dems want powers to be held by elected officials, so will 'Reduce the powers of ministers to interfere in democratically elected local government
There's hardly any time left to register to vote, but do it now: gov.uk/register-to-vote
Like this? You might also be interested in:
We Read The Labour Party Manifesto So You Don't Have To
We Read The Green Party Manifesto So You Don't Have To
We Read The Conservative Party Manifesto So You Don't Have To
At work? With your gran?
You might want to think about the fact you're about to read something that wouldn't exactly get a PG rating