What Would Happen If Kanye Was Elected President?
The Debrief: Kanye's entire (hypothetical) presidency, as played out by his song lyrics...
We're sure you must have already heard the news, but ICYMI, at the VMAs last weekend, Kanye West announced that he'll be running for president in the 2020 elections. Yup. That's what he said.
At the end of his 10-minute acceptance speech for the Video Vangard Award, Kanye decided to announce: 'As you probably could have guessed by this moment, I have decided, in 2020, to run for president.'
Whether you're pro #Yeezy4President or completely horrified by the idea, we all have to admit it's pretty big news, and honestly, it all feels quite surreal. We have so many questions, like will he continue making music, will Kim Kardashian use the @FLOTUS Twitter account as well as her own, and will they rename the 'West' wing of the White House so that it's less confusing?
While you try to come to terms with the fact that yes, Kimye could call The White House home at some point in the not-so-distant future, here are some other things that might happen if Kanye becomes president (in gifs and song lyrics. Obvs).
The White House staff would have croissants on permanent stand by. Even when it's not breakfast time. Kanye will really struggle to run the country without his pastries.
'Hurry up with my damn croissants!' – From I Am a God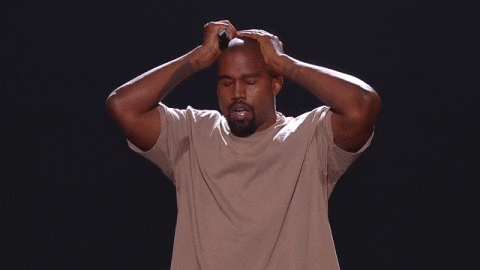 But they won't worry about pancakes. Kanye doesn't have time for pancakes.
'Somebody ordered pancakes I just sip the sizzurp' – From Through the Wire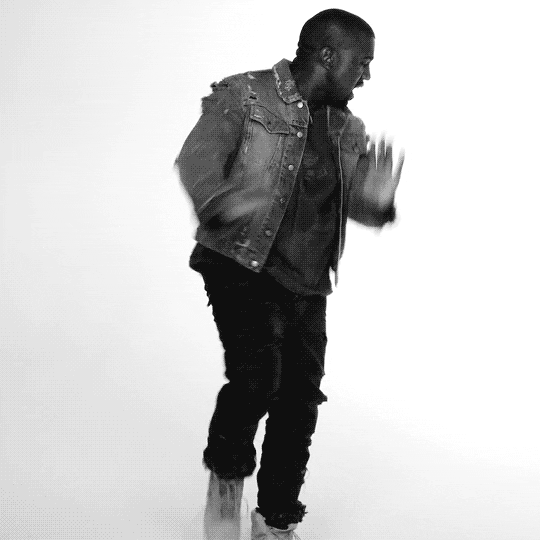 And you know what, forget the presidential jet. Kanye will take a spaceship, thanks.
'I've been workin' this graveshift and I ain't made shit / I wish I could buy me a spaceship and fly past the sky' – From Spaceship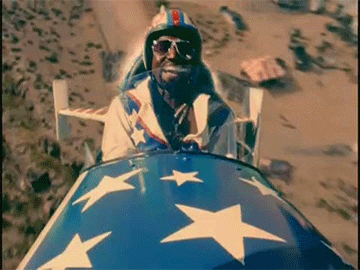 If anyone's in any doubt about how to respond to his (hypothetical) election victory, Kanye will clarify:
'It's a celebration, bitches! / Grab a drink, grab a glass / After that I grab yo ass' – From Celebration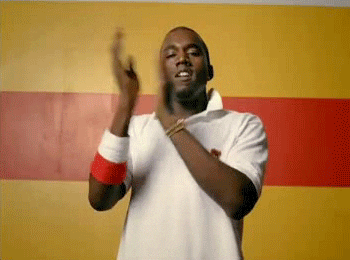 When you greet Yeezy though, there'll be none of this 'Good afternoon, Mr President' rubbish.
'Address me as "Your Highness"' – From So Appalled
And you'll also have to get really good at bowing.
'Bow in the presence of greatness' – From Stronger
He won't be bothered about being late to any presidential duties or anything, so no-one will make a fuss. If anything, you might have to say thank you.
'You should be honored by my lateness' – From Stronger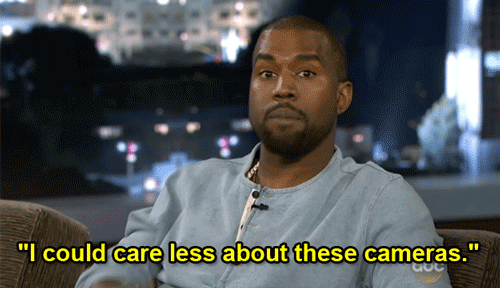 At least he'll be aware that we won't always understand what he means.
'Lost in translation with a whole fuckin' nation' – From Power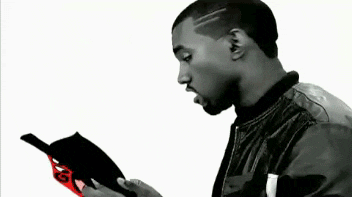 Oh, and say goodbye to Saturday Night Live.
'Fuck SNL and the whole cast / Tell them Yeezy said they can kiss my whole ass'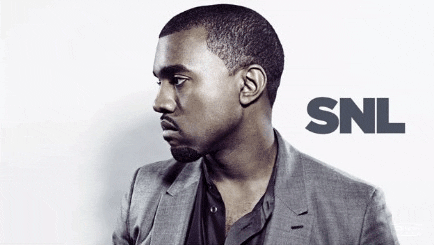 We hear you loud and clear, Kanye...
Like This? You might also be interested in:
Kanye West Just Announced His Plans To Run For President. Maybe It's Not *Such* A Bad Idea
A Brief History Of All The Silliest Things Kanye West Has Ever Said
Let's Talk About Kim Kardashian's Mound Of Dirt
At work? With your gran?
You might want to think about the fact you're about to read something that wouldn't exactly get a PG rating