President Obama Gets To Watch Game Of Thrones Before The Rest Of The World
The Debrief: Talk about special treatment
While the rest of the world eagerly waits the return of Game of Thrones, President Obama will be watching season six from the comfort of the White House, way before the rest of us get to feast our eyes on it.
Talk about using your presidential powers to get what you want. According to the creators, Obama issued demands for advanced episodes of the HBO show and they were pretty darn smug about the whole thing. Talking at the season six premiere in LA, David Benioff and D.B Weiss spoke about GOT highlights, one being: 'finding out the President wanted advanced copies of the episodes was an 'aha' moment.'
We love the fact that POTUS is as obsessed with Game of Thrones as everyone else on the planet. You know, just going about his daily business of being the President and running a country then casually slipping in an episode one Wednesday afternoon to catch up on what Tyrion is up too – his favourite character according to GQ, by the way.
We all have to wait until April 24th to watch it as HBO have decided not to send out any advance screeners to critics to review. So there is literally no hope at all, ever. Unless we become Obama's BFF in the space of a week…no pressure.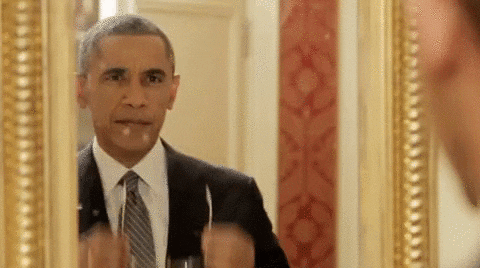 Like this? You might also be interested in…
Barack Obama Gets Twitter, Takes It As Seriously As He Should
Barack Obama Sends 80 US Troops To Search For Nigerian Schoolgirls
How Does What Happened In Games Of Thrones The Book Compare To What Happens In Game Of Thrones The Series?
Follow Alyss on Twitter @alyssbowen
At work? With your gran?
You might want to think about the fact you're about to read something that wouldn't exactly get a PG rating