Did Liam Payne Just Confirm His Relationship With Cheryl Cole?
The Debrief: 'Leryl' go WAAAAY back.
Something huge happened the other weekend. Something massive and unforseen. No, I don't mean Leo's Oscar win, although that was pretty great, wasn't it?
I'm talking about the revelation that Liam Payne, of One Direction fame and Cheryl Fernandez-Versini (nee Cole) were dating, in the really subtle form of The Sun's front page story. Liam, as if to confirm the story, changed his Instagram profile picture to one of him (barechested) and Cheryl (peace signing) and the world proceeded to lose their absolute shit.
And now he's only gone and confirmed it 100% (we think) by dedicating #InternationalWomensDay to Chezza. Posting a picture to his Instagram with the caption 'Happy #Internationalwomensday to my favourite woman in the world *insert kissy emoji here* hope I make you as happy as u make me X.' Shut the front door – does this mean Leryl is real???
The couple have reportedly been dating since December, when they re-met on The X Factor in December and Liam was wearing a pink velvet suit (this is a crucial detail). He also commented on her pre-Brits selfie with 'see you there babe' followed by the 'smug face' emoji.
Liam and Cheryl first met in 2008 when Liam was a spritely 14 year old (he made it to the judges houses before being sent home). During his (only very slightly above average) rendition of Frank Sinatra's Fly Me To The Moon, he even bloody winked at her.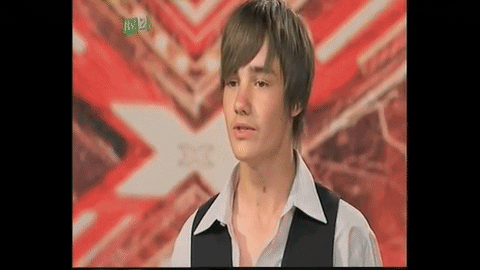 And she mentions his charisma at the end.
Recently they've even been spotted shopping in Tescos as well which beggars belief, tbh because, Tesco? Really? Didn't fancy Waitrose? No?
The Sun has reported that he's told friends that he's 'madly in love' with her, whilst a friend has said 'This is the real deal.' Liam has recently got a rose tattooed on his hand which is said to be a 'tribute' to Cheryl's rose bum tattoo. Interesting.
We'll be watching to see how whether Leryl can stand the test of time...
Like this? You might also be interested in:
One Direction's Last Ever Performance's Outfits, Ranked
Did Larry Stylinson Kill One Direction?
The Many Stages Of Zayn Malik's Post-One Direction Hair
Follow Chemmie on Twitter @chemsquier
At work? With your gran?
You might want to think about the fact you're about to read something that wouldn't exactly get a PG rating