Gigi Hadid Just Had Her 21st Birthday And It Couldn't Have Been More Different To Ours
The Debrief: Gigi's 21st birthday > Our 21st birthday.
Three days ago, Gigi Hadid turned 21 years old. Not only did it mark the beginning of her adulthood and her legal consumption of alcohol, but it marked exactly what we'd always feared: that Gigi's birthday celebrations shit all over our own.
My 21st Birthday involved going to a university club wearing a gold sequined dress (which cut-up my under arms) and distressingly high platform heels, getting a picture with Spencer Matthews and finished with crying because I didn't think my then-boyfriend was spending enough time with 21 year old me.
Alyss, our social media editor, doesn't even remember leaving for her birthday night out, but woke up the next morning wearing a kitten onesie and covered in mud.
And how did Gigi's go? Well, let's have a look shall we.
What Gigi got:
A massive professional cake from Zayn.
What Gigi did:
Spent it on some kind of tropical isle.
What we did: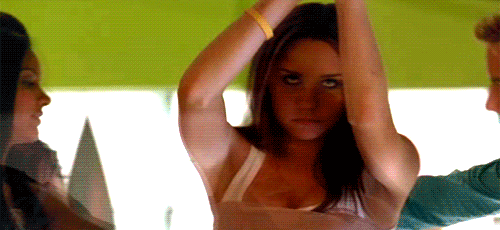 Funnelled vodka mixers and danced erratically before bursting into tears and calling it a success. But not remembering any of the aformentioned actions.
How Gigi got there:
On Taylor Swift's freakin' private jet. She was on her way to Coachella, btw. With another great cake. WHAT GIVES.

What we travelled in:
A mini cab owned by a man called Keith. To Oceana. Drinking a very poorly mixed vodka roadie. Probably telling your mates how much you fucking love them.
What people gave Gigi:
Some really great flowers. And also loads of cakes and Coachella tickets and a load of other stuff we don't know about.
What people gave us: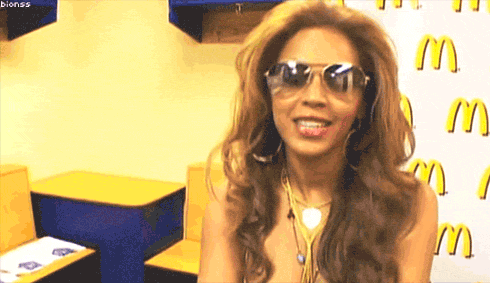 A McDonalds Happy Meal to sober us up at the end of the night and a big fat reality check.
Like this? You might also be interested in:
The Inevitable Stages Of Celebrating Your Birthday On Facebook
This Is The Worst Day To Have Your Birthday Apparently
5 Things You Only Know If Your Birthday's On A Leap Year
Follow Chemmie on Twitter @chemsquier
At work? With your gran?
You might want to think about the fact you're about to read something that wouldn't exactly get a PG rating