You Definitely Did Not Know This One Thing About Friends
The Debrief: David or Mike, which side are you?
Mike and Phoebe seemed like an absolute dream team. Phoebe with her 'kooky' ways, Mike the piano playing dreamboat who loved her, quirks and all. Ultimate couple goals, basic but oh my god so true. If we could re-enact their winter wedding in New York with our own Paul Rudd we'd be pretty darn happy.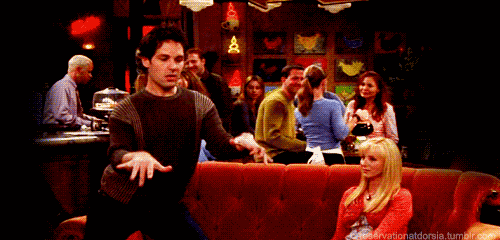 It wasn't meant to go down this way, though. You all remember David, oui? Phoebe's ex boyfriend who left to go to the capital of Belarus, Minsk for his science career. Hank Azaria, the actor who played David (who has also appeared in The Simpsons and won 12 Emmy's, FYI) revealed in an Interview with The Huffington Post that he had no clue when his character went mincing off to Minsk that would be the end of him and Phoebe. 'The plan always was kind of to bring him back,' he said, that's got to hurt, right?
He added: 'I think, honestly, what happened was Paul Rudd is so awesome that they sort of found a groove with him and [my character] became more of just the grist for that mill.' Apparently it did hurt, and Hank was sad about it all. HAAANK <3.
He also thinks Paul Rudd is annoyingly handsome, which we categorically agree with. Either way, Phoebe had her pick of a good bunch. Right now, we'd love it if you could kindly divert your attention to our Club Debrief group and tell us who you wish she'd ending up with.
Feel free to throw in a gif for good measure, we love a good Friends gif.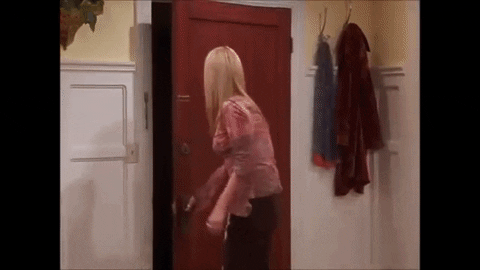 Like this? You might also be interested in…
A'Friends' Co-Creator Just Ruined All Hope Of A Reunion. Sorry Guys
This Is The Massive Mistake Friends Made In Ross And Emily's Wedding Episode
This Is What Paolo From Friends Looks Like Now
Follow Alyss on Instagram @alyssbowen
At work? With your gran?
You might want to think about the fact you're about to read something that wouldn't exactly get a PG rating